This is the closest I could find to shamrocks on the beach, but I thought it was pretty inventive so wanted to share.  If I find one of these next week, I will consider myself super lucky.  Just being at the beach will be enough for me but I am always keeping my eyes open for some amazing things, the beach is so full of life and change.  I can't wait.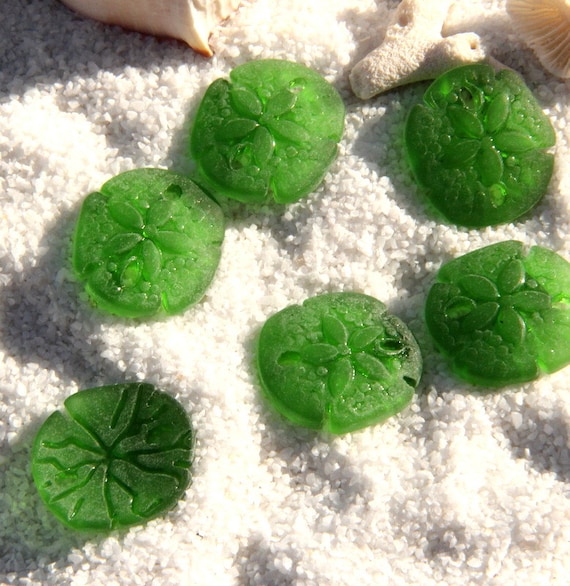 SHAMROCK GREEN Cultured Beach Glass, Sea Glass Small Sand Dollars
Click here to see more SEA GLASS; http://etsy.me/1yUZraG
Cultured sea glass is made primarily of high quality recycled glass that has been machine tumbled in order to mimic genuine sea glass. These beads possess a smooth soft frosty matte surface much like true sea glass. You may find it difficult to tell them apart. Because some coastal communities now discourage ocean dumping this is a great alternative to the genuine sea glass.
GOOD LUCK!!